Is high-interest debt wearing you down? With this loan, you can get your debt under control with one easy monthly payment at an affordable rate.
Rates as low as 6.49% APR*
Borrow up to $12,500
One low monthly payment
Terms up to 36 months
See the table below for an example of possible savings. Stop in today and we can calculate a realistic amount based on your own outstanding debts.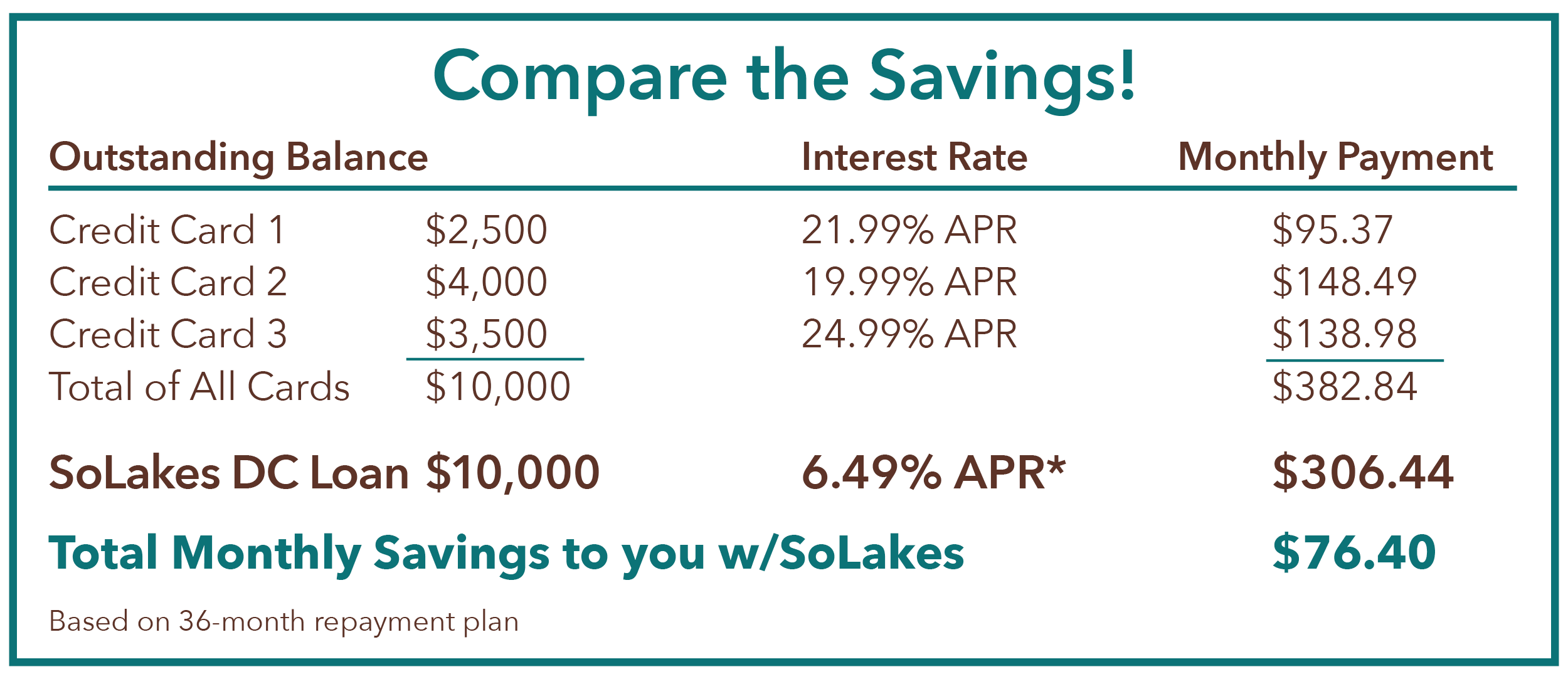 Not already a SoLakes member? Stop in and see us today!
*APR=Annual Percentage Rate. Rate and terms are subject to change and based on creditworthiness. Offer excludes all loans financed at Southern Lakes Credit Union. Offer ends 7/08/2022.