LOOKING TO MAKE A NEW YEAR'S FINANCIAL RESOLUTION?
Overspend during the holiday season? Needing to pay down or pay off your existing debt? Let Southern Lakes Credit Union help you ring in the new year with better financial health. Stop in today at any of our locations to let us assist you in making a resolution this year you can actually keep!
For a limited time, members can borrow up to $5,000 with this New Year's Loan Special from Southern Lakes CU!
• Rates as LOW as – 6.350% APR*
• Terms up to 24 months
• Borrow up to $5,000
• Offer valid January 19, 2021 through March 12, 2021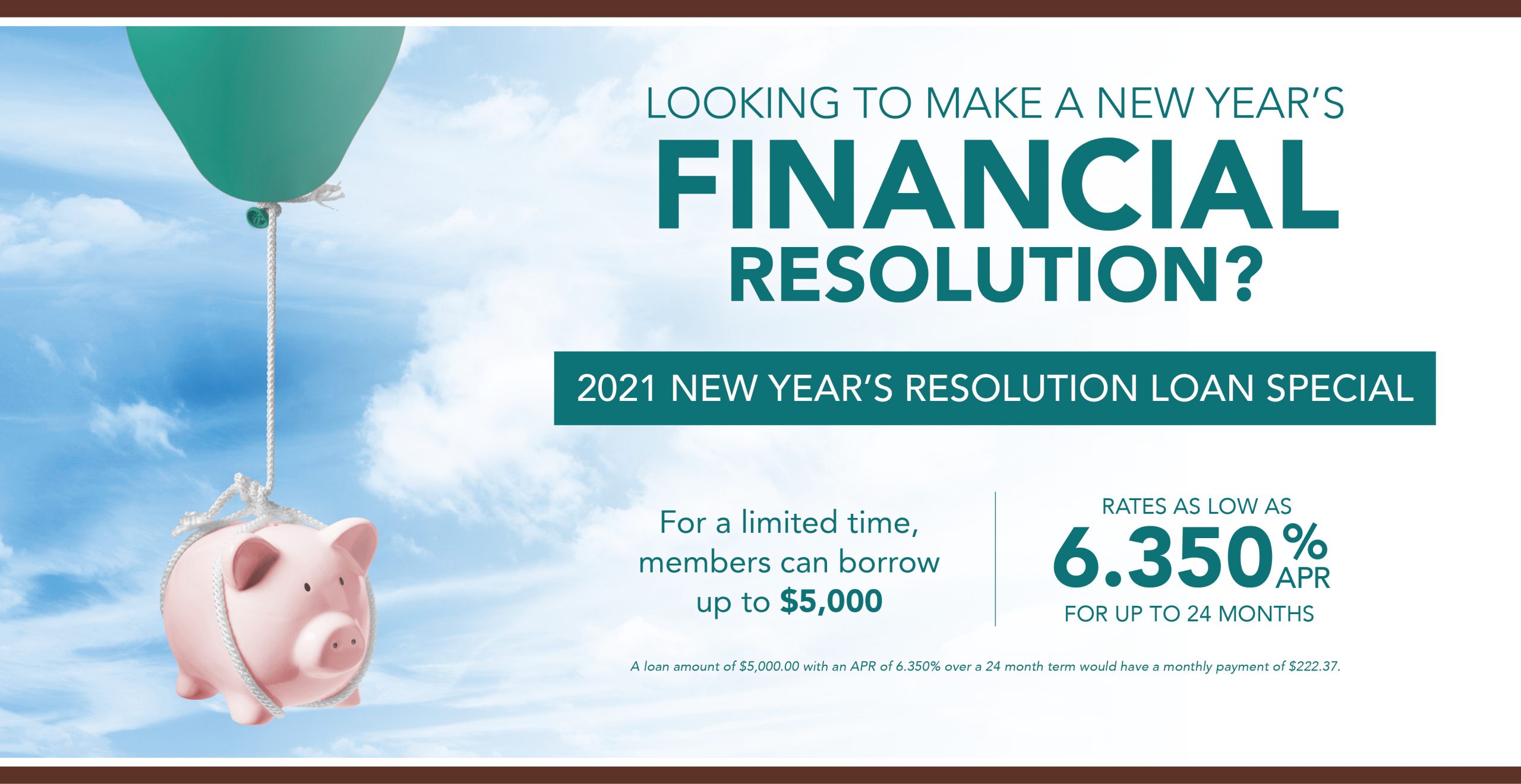 *APR is Annual Percentage Rate. Some restrictions apply; ask any loan officer for details. Membership eligibility required. Rates and terms are effective 1/19/2021 through 3/12/2021 and are subject to change without notice. Loans and rates are subject to credit approval. In example; A loan amount of $5,000.00 with an APR of 6.350% over a 24 month term would have a monthly payment of $222.37. Normal lending policies apply. Special rate valid on loan terms up to 24 months. Existing loans at Southern Lakes are not eligible. This credit union is Federally insured by the National Credit Union Administration.